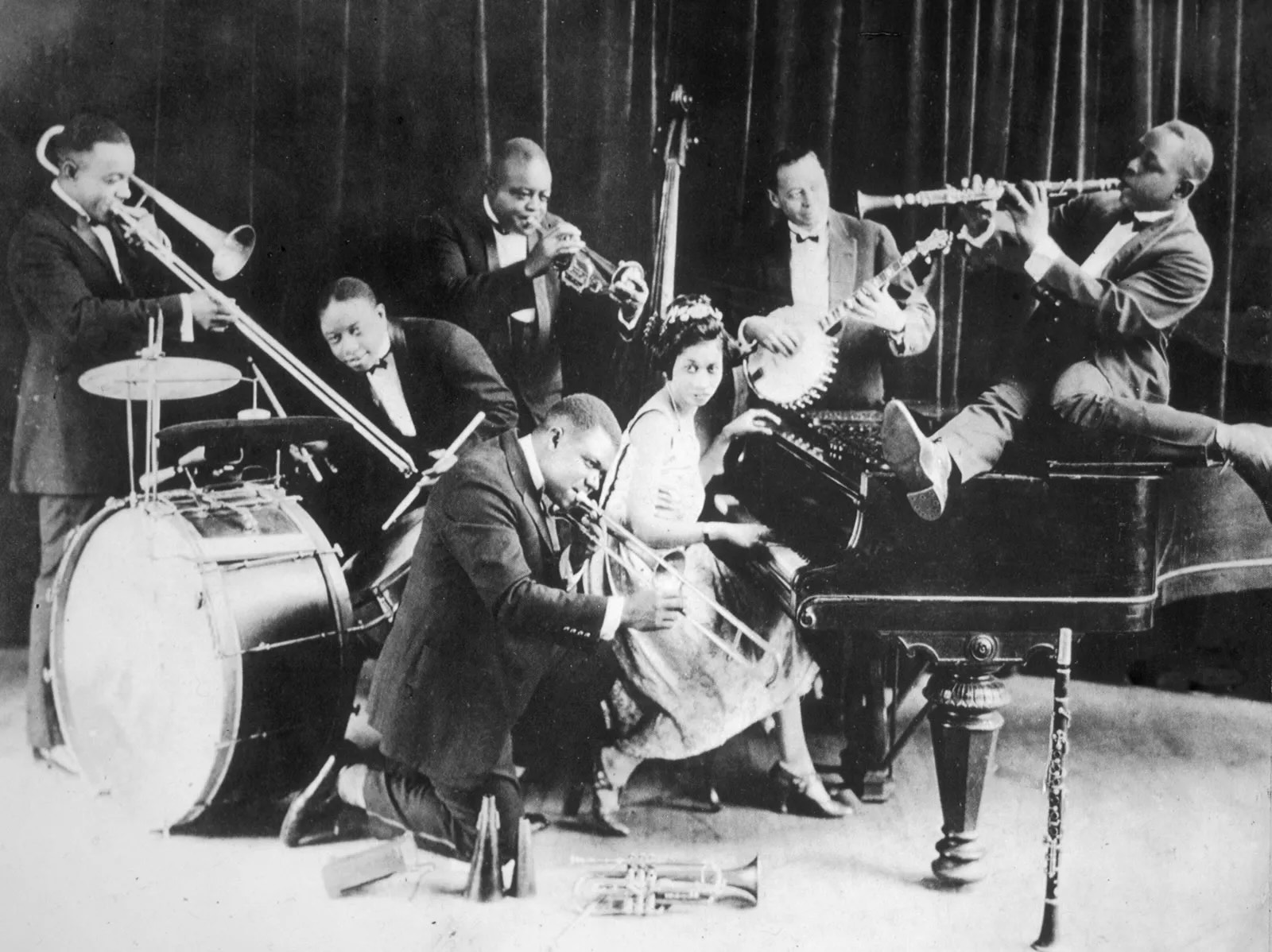 Next Episode Released November 30, 2023
Join us on a 50-year journey through jazz and blues from the earliest recorded music through the 1950's.  We will hear how jazz and blues evolved from Ragtime and Mississippi Delta Blues to Bop and Electric Blues. Some of the records we will hear are over 100 years old and are from King Henry's personal collection.  Episodes will include:
The transition from Ragtime to Jazz, featuring the music of W.C. Handy and Wilbur Sweatman
Mississippi Delta Blues, featuring Charlie Patton, Blind Lemon Jefferson, and Tommy Johnson
The origins of New Orleans Jazz,  featuring Kid Ory, King Oliver, and Jelly Roll Morton
The great classic female Blues singers, featuring Mamie Smith and Ma Rainey
Swing Jazz, featuring Fletcher Henderson, Glenn Miller, and Duke Ellington
Country Blues, including the Memphis Jug Band, the Memphis Sheiks, Washboard Sam, and Mississippi John Hurt
Bebop Pioneers, including Earl Hines, Charlie Parker, Dizzy Gillepsie, and Theloneous Monk
Chicago Blues, including Tampa Red, Big Bill Broonzy, and Little Walter
Hard Bop, including  John Coltrane, Donald Byrd, and Charles Mingus
Electric Blues, including Howlin' Wolf, Lightning Hopkins, and B.B. King
Cool Jazz, with Sonny Stitt, Miles Davis, and Chet Baker
Additional episodes will take deep dives into specialized genres and individual artists such as Accordian Jazz, Boogie Woogie Piano, Josephine Baker, and Billie Holiday. Even if you are a die-hard jazz or blues fan, you will be sure to discover great music from decades past.
Photo: King Oliver's Creole Jazz Band