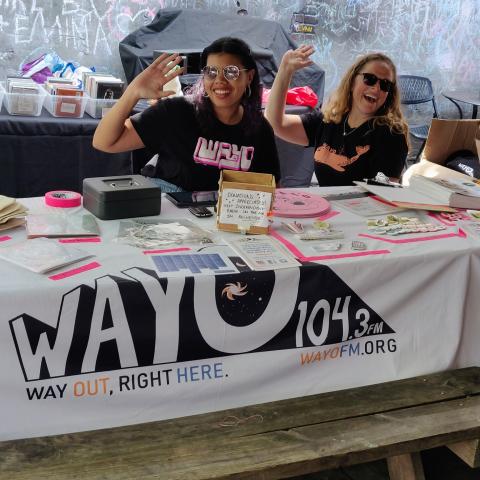 WOW -- we can't believe how much fun we had at the WAYO Benefit Record Fair at Lux Lounge this past Sunday. Thanks to everyone who came out to support us and buy records, and an even BIGGER thanks to Russ from Needle Drop Recordsfor organizing the fair, getting raffle prizes, coordinating vendors... we can't thank you enough. The fair helped raise over $1500 for WAYO -- that's enough to run WAYO for a whole month and then some!
A special thanks to all of the WAYO DJs who spun vinyl all day long: Lars from Born Inside the Belly, Greg from Full Spectrum Jazz, Josh from Damaged Reflections, Chad from All Systems Open, and Peter + Wanda from Make It Do What it Do Music!
Thanks to all of the volunteers who staffed the WAYO Merch table and helped get shirts + stickers + totes into the hands of WAYO fans at the fair: Lili from Groove Gardens, Tali + Maya from Graphic Ear, Laura from Geek Girl Talk, Riczi+Jarret from WAYO Engineering.
Let's do it again sometime!