Rachel DeGuzman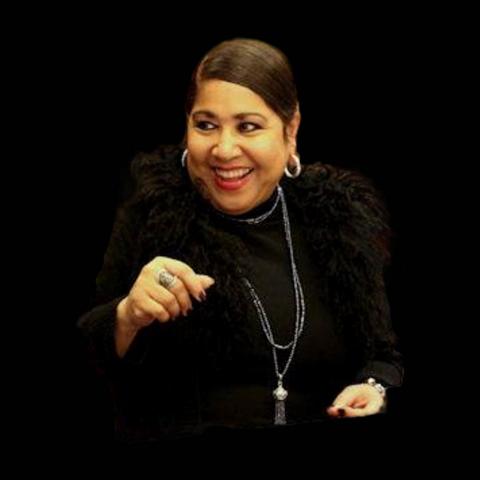 Bio:
Rachel Y. DeGuzman is the award-winning founder and executive director of 21st Century Arts Inc., which she established in July 2020 as a 501 (c) (3) organization after 7 years as a sole proprietorship. 21st Century Arts Inc. is based in the community rooted The Black House which will launch its public programming in November 2020.
The focus of DeGuzman's work is decentering whiteness in arts/culture by centering the art, narratives and voices of people of color - especially women & marginalized LGBTQ+ communities. In fulfillment of that vision, she established "At the Crossroads: Activating the Intersection of Art and Justice," an initiative presented by 21st Century Arts, in 2017. Her current work culminated from a traditional career in professional arts with the intent to produce work more rooted in both art & community - that values experimentation, innovation, creativity in all its forms, social justice, & equity.
Rachel is the founder, producer and host of Activating Art and Justice Radio. She is a trustee at the Monroe County Library System and a community curator Rochester Museum Science Center's 2020 "Changemaker's" exhibition. A 2019/20 VSW Community Curator, DeGuzman is an in-demand speaker, panelist, and collaborator. She is an active member of the anti-racism in the arts organization – Artists Co-creating Real Equity/People's Institute for Survival and Beyond (ACRE/PISAB).
Rachel DeGuzman was the founder and executive director of the ground breaking WOC ART COLLABORATIVE, where among her accomplishments she launched and directed its DreamLab CoWork initiative, Seed Equity Investment Initiative, COVID-19 Live ROC fundraiser, monthly WOC ART Book Circle, and Anna Murray Douglass Awards. During her tenure, she helped grow its membership from 11 to 47 members in a year. Among her other past positions she was the director of development at Garth Fagan Dance, director of development and communications at The Commission Project, marketing manager at Nazareth College Arts Center, and director of advancement and external relations at Rochester City Ballet.
DeGuzman will be one of the featured changemakers in the upcoming exhibition of the same name at Rochester Museum Science Center - that opens in November 2020. She was named one of the "Rochester 10" in December 2017 by Rochester City Newspaper; a recipient of Geva Theatre Center's 2016 Essie Calhoun Diversity in the Arts Award ("Essie"); a 2016 ATHENA Award finalist; recipient of Visit Rochester's "Coach" award; a 2011 New York Emmy Award nominee; and a 2009 D&C "Woman to Watch."
Shows Hosted