Rachel DeGuzman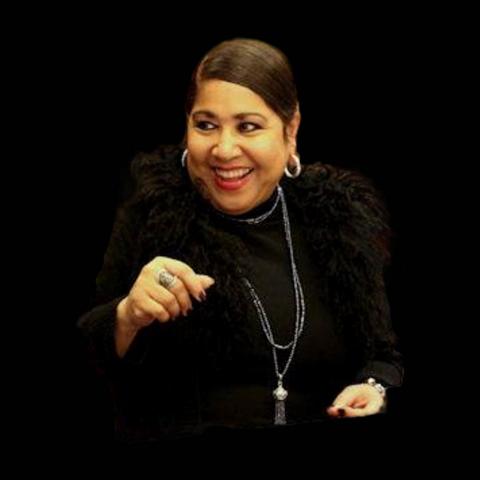 Bio:
Rachel Y. DeGuzman is the founder and executive director of WOC ART COLLABORATIVE – a multi-generational organization she established with 10 women/femmes of color creatives in January 2019, which in late 2019 has since expanded to include more than 30 WOC creatives with the launch of Affiliate memberships and DreamLab CoWork programs. The Collaboratives' overarching objective is to foster more equity in the field for women/femmes of color and provide below cost creation and presentation space to its members.
DeGuzman is also the award-winning CEO of 21st Century Arts. The focus of her work is decentering whiteness in arts/culture by centering the art, narratives and voices of people of color - especially women & marginalized LGBTQ+ communities. In fulfillment of that vision, she established "At the Crossroads: Activating the Intersection of Art and Justice," an initiative presented by 21st Century Arts, in 2017. Her current work culminated from a traditional career in professional arts with the intent to produce work more rooted in both art & community - that values experimentation, innovation, creativity in all its forms, social justice, & equity.
As an extension of her community engaged Artivism, Rachel is the founder, producer and host of UP CLOSE AND CULTURAL, a weekly radio show on WAYO 104.3 FM in Rochester She is a fund and organizational development advisor to The Avenue Blackbox Theatre and as a member of the Rochester Museum Science Center's 2020 "Inspiring Women" content committee. A 2019/20 VSW Community Curator, DeGuzman is an in-demand speaker, panelist, and collaborator. and Market Apartments at Corpus Christi. She is an active member of the anti-racism in the arts organization – Artists Co-creating Real Equity/People's Institute for Survival and Beyond (ACRE/PISAB).
DeGuzman was named one of the "Rochester 10" in December 2017 by Rochester City Newspaper; a
recipient of Geva Theatre Center's 2016 Essie Calhoun Diversity in the Arts Award ("Essie"); a 2016 ATHENA Award finalist; recipient of Visit Rochester's "Coach" award; a 2011 New York Emmy Award nominee; and a 2009 D&C "Woman to Watch."
Shows Hosted